FS 2017 NIVA ROSTSELMASH PACK V1.0.2.0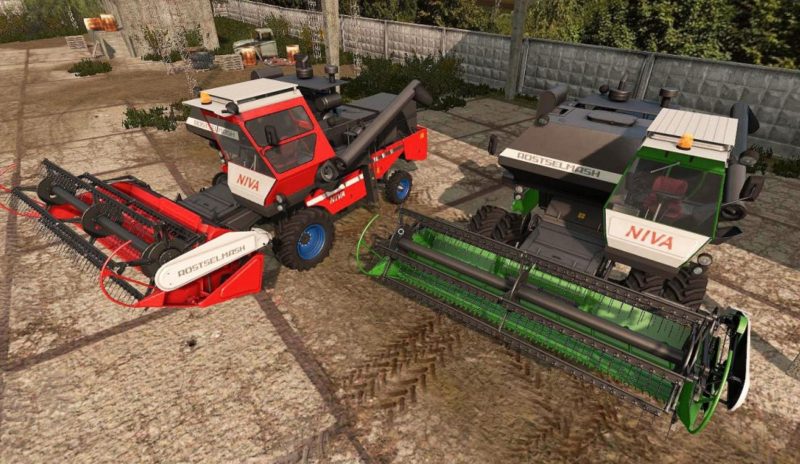 Description:
Power: 100/120/145/155 l / c, transport speed of 22/25/32/40 km / h, working speed of 9 km / h. The volume of the grain bunker: 3000 liters. Four engines to choose from, the color of the cabin and the drive, two types of wheels. Digital tachometer, mirrors, soundproofing, light indicators, reel adjustment, switchable shredder. Dynamic tires, the animation of particles and mechanisms, the passenger script. Lighting technology, beacon, washable. Also in the set is a grain header LCS-5. Working width: 4.3 m. Color choice, washable. The log is clean.
v1.0.2.0
– Fixed unloading into Soviet equipment.
– The model is revised to correctly apply the selected color of the combine.
– Recycled lights, added rear dimensions and turn signals.
– Fixed inclusion of low / high beam, inclusion of headlights only or rear only.
– Added a level indicator for the hopper.
– Added animation when starting the engine and when the combine is working.
– Replaced hubcaps on wheels.
– Corrected the characteristics of the engine and combine during harvesting.
Authors:
Monax Сompany